When was the last time you found yourself having to make a hard decision? Let's eliminate the tough ones like, "Should I have a regular sugar cone or waffle cone with my ice cream?" (I personally LOVE the idea of a fresh waffle cone but always have to remind myself that I can't eat all the ice cream they hold, so—sugar cone it is!) The decisions I'm thinking about are the ones that impact your time, your money, and your calling: "Should I accept the job that pays less money but is more in line with what I feel called to do? Should I go back to work and put my child in daycare? Should we sell our house and live in an Airstream travel trailer until God shows us where to settle🙋🏻‍♀️? Should I homeschool my kids? Should I stop watching my favorite show so I have time to talk to my spouse in the evening?" You get the picture…
One of the more challenging decisions I had to make involved my career and family. I was a 30-year-old business owner with a Master's degree in counseling when I became a mom. In the nine months that my body nurtured a developing infant, I was also growing my fitness and nutrition business and was excited to see where that took me. Although the birth of my daughter turned my world upside down (in the best possible way), I was able to manage the tension of taking care of a baby and working on my business until the military moved us back to the States. Interestingly, instead of being upset that I was leaving my business behind, I (surprisingly) felt relief. Although I was passionate about my work and loved being a mom, I no longer had to choose between my two "babies;" I was thankful that the decision was made for me. It was only after another move and our second child turning two did the tension of competing priorities again creep in. Trying to navigate decisions regarding family life and a career caused a storm of conflicting emotions to arise. If I wanted to stay sane and in a place of peace, I knew I had to settle my priorities for good.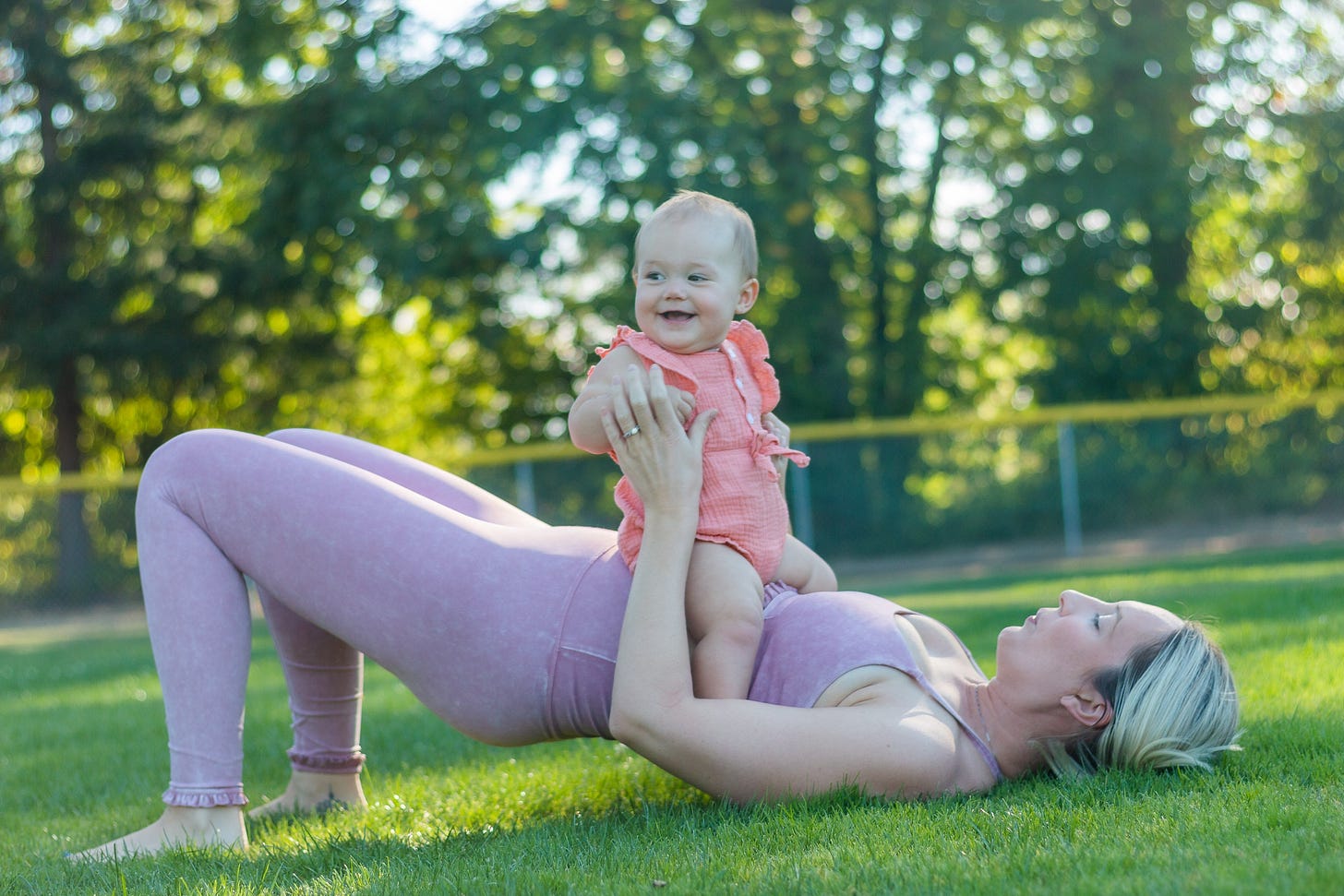 Perhaps you are wondering what the fuss is all about. After all, people have careers and raise families all the time. Heck, some even manage to volunteer and have other obligations on top of that. I get it. However, the point is not that I compare my life to anyone else's to decide what is important: each of us needs to make decisions that align with our own priorities in that process. Once our priorities are settled, decisions regarding time, finances, careers, families, etc., become easier to navigate. That said, just because a decision seems clear, it doesn't mean you won't experience pain or heartache carrying it out. For example, when I married Jeff, both of us were officers in the military (surprise!)—he, a pilot, me a dietitian— which meant we had to decide how we would prioritize our marriage and careers. Because we decided that our marriage was the highest priority (and believed that long periods of separation would impede us from growing together as a couple), we knew that we would have to prioritize one of our military careers over the other. In our case, we chose to prioritize Jeff's career (in making decisions about assignments, etc.), which quickly meant I had to leave the military to be with him. Because we knew our priorities, I didn't have to agonize if we were doing the right thing. Granted, making the transition from "officer" to "dependent" was painful, but I didn't have to question whether this was the right decision for us. I understood that having predetermined priorities ultimately helped to facilitate peace.
So do you have a solid understanding of your priorities, one that enables you to make hard decisions more easily? Or do you prefer to just go with the flow? If you are very sensitive to the leading of the Holy Spirit in your life, going with the flow could be a valid strategy. However, if you prefer a little more structure in your decision-making strategy, consider using Kingdom Counsel (KC) to help. In previous posts, I defined KC as a combination of God's wisdom and inspiration of the Holy Spirit as a valid way to make decisions or prioritize your time. It can also be used to determine your values as you consider how to make those hard decisions. Below are a few suggestions to help:
"Seek first his kingdom and his righteousness, and all these things will be given to you as well." (Matt 6:33)
Use God's word to guide your priorities. Matthew 6:33 says to seek God's kingdom first and that means aligning with His priorities. Family and relationships are important to God. When you value relationships over things, Jesus promised that God will take care of the things—food, clothing, etc.
Choose generosity over selfishness. It's so tempting to hold tight to your money/resources when you feel squeezed. Remember, God's kingdom is one of abundance. Don't be cheap.
Know what it means to be God's son or daughter. If you don't know your identity as God's child, it's likely you live like an orphan, always working and begging to get ahead. You don't trust God and instead trust in yourself or in things. This can lead to a pattern of poor decisions and burnout.
Understand that being a disciple of Jesus means that you are called to make other disciples. If you are a follower of Jesus, this should figure into your priorities. Ask God what that looks like for you.
Hard decisions can easily steal your peace if you don't have a reliable way to process them. While considering the pros and cons can sometimes help, remember that God's ways are often opposite to the world's. Kingdom Counsel may not help you decide between a waffle or sugar cone, but it can help in nearly every other way. Give it a try. Give peace a chance!