My husband and I had just finished an intense weekend of business entrepreneurship training in Dallas, Texas, the day my grandson, Finn, was born. (Both of us had started businesses in the last year and signed up for mentorship and support from the wonderful Michael McIntyre.) We were still buzzing with excitement from the weekend events when we got the news that Kylie had possibly started labor. Although the ride from Dallas to Austin wasn't long, we barely arrived in time before Finn was (metaphorically and literally) pushed out into the world. (In reality, he was birthed in a little pool set up in Kylie's bedroom, which in retrospect, was his new world.) Although we had parked the Airstream trailer—our home—in Austin for months as we waited for this day, we weren't sure what to expect once Finn arrived. I mean, we hoped we'd get to do "grandparent stuff," but we weren't sure what that would entail. Hold the baby? Cook? Walk the dog? Laundry? While I assumed that we would occasionally have a shot at all of the above, I never expected to have the opportunity to serve my family full-time. Sure, I knew that the birth of Finn would usher in a new season for our kids, but I hadn't quite expected it would do the same for us.
Let me back up. Until Finn was born, the new parents weren't sure how we could best help them after giving birth. As they hunkered down to tend to their son, it became obvious that the dog needed care, birth sheets needed to be cleaned, and meals needed to be fixed. Jeff and I shifted into full military mode without a second thought—cranking out 3 healthy meals and electrolyte drinks while keeping the dog exercised and the house in order. It was a dream to serve the new parents as much as we could because I knew what it was like to have a newborn and no one to help me. Kylie was born in England, thousands of miles from family, with little-to-no time off for Jeff. Sure, it was hard, but I didn't know any better, and as they say in the UK, "You just jolly well get on with it." I wanted something different for my daughter. Understanding the importance for parents to emotionally connect and attune with their babies provided additional motivation for us to help as much as we could. Besides, I was pretty sure we would be "let go" as soon as the new parents got on their feet, and I wanted to do the best we could for the time we were there. I couldn't think of a more important or valuable time to serve our family with "Kingdom" excellence and care.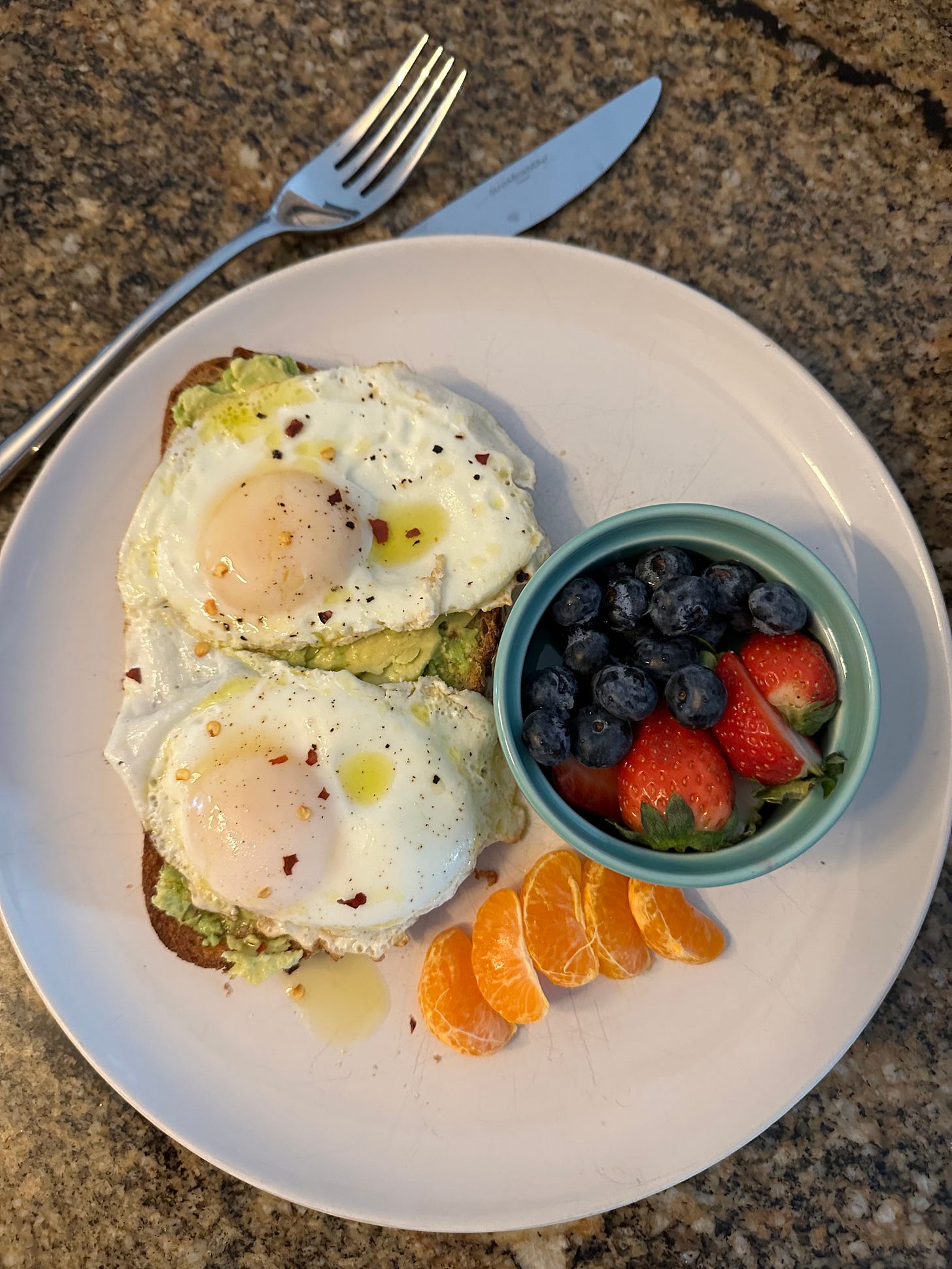 After a few days of serving our hearts out, I began to realize that we were not going to be fired any time soon. It's been 9 weeks and counting. Although I was thrilled to be able to help as much as we were doing, this realization suddenly kicked off a barrage of (self-generated) pressure to implement all that I had learned on the business training weekend. It was time to write my book(!) and create my platform(!) to help people all over the world be free from food issues and the emotional baggage that keeps them stuck. I determined that after years of being a mom, supportive wife, and (most recently) a seminary student, it was finally my season to concentrate on creating a legacy that would bring healing to others and (hopefully) financial prosperity to us—that is—until Finn was born. I hadn't anticipated that becoming a grandma would help redefine the season I was in. (And this, dear reader, is what the heck this post is all about.) Let me explain…
As I sat holding my sweet grandson, I heard the Lord say, "You are holding your legacy." Those words gave me instant clarity about what season I was now in. Sure, this was also a time to facilitate the development of my business, but I also understood that I must never lose sight of the fact that God's business is family. God told Abraham it was through his offspring that all the nations on earth would be blessed (Gen 2:18). I realized that this season of investing time in my children and grandchildren would reap a return that could not be measured in dollars or followers or book sales. Ironically, I've spent most of my professional life helping people to heal from wounds that they received in childhood. I now saw the importance of parents being well supported by healthy servant leaders who encouraged them to love and serve their children well. I imagine that this one simple thing could possibly change the world.
"Children are a heritage of the Lord, offspring a reward from him." (Psalm 127:3)
Let me reel this back in. This piece is not necessarily about parenting, although, in my opinion, I've made some excellent points on that topic. The theme is more about the importance of recognizing what season God has you in and the need to be able to pivot when He calls you to shift direction. I've had to learn this lesson many times in my life—most profoundly when I became a mother—but also in subtle (but no less significant) ways as I/we have followed God's call on our lives. What about you? Do you have an idea of what season you're in? Have you sensed God's call to a new season (if not even a change of location?) Is He calling you to get let go of certain commitments or to step out in a new direction (job or otherwise)? Do you believe that a change in family dynamics—getting married, having kids, becoming empty nesters, etc.—has ushered in a different season for you? (Let me give you a hint: it always does, whether you acknowledge it or not. It's never business as usual when it comes to family.) It's important to ask these questions so you don't miss all that God has for you right now. If I had not paid attention to what God was showing me, my book might be near completion, but I would have missed the (perhaps) greater purpose of this season.
Keep in mind that being uncomfortable or feeling like life is hard doesn't necessarily mean that you are out of sync with what God wants for you in this season. For example, when we moved back to the USA from India, I was obedient to God's instruction not to get a job, and because of that, I struggled with my purpose and identity for 3 looong years. It was a hard but fruitful season of being healed and learning to hear God's voice; it was not a season to do what I've always done. Doing what you've always done can sometimes be a trap. Don't fall in…
If you're unsure of where you are or have never considered the idea of seasons in your life, I invite you to sit in a quiet place and ask God about it. Have a journal ready to record what you are hearing or sensing. Here are a couple of questions to get you started:
What is the theme of my life in this season?
In what ways am I out of sync with what you have for me this season?
Is there anything I need to lay down?
Is there anything I need to pick up?
I would love to hear more about the season you are in! Please leave your comments below.